Three in one SurfScooter is a secondary innovation based on Surfskate, which can quickly transform into scooter, parent-child cart, and Surfskate to meet the needs of user of different age groups.
The Ushaped directional rod can be installed at the front, rear, or bottom of the board, forming three different application forms.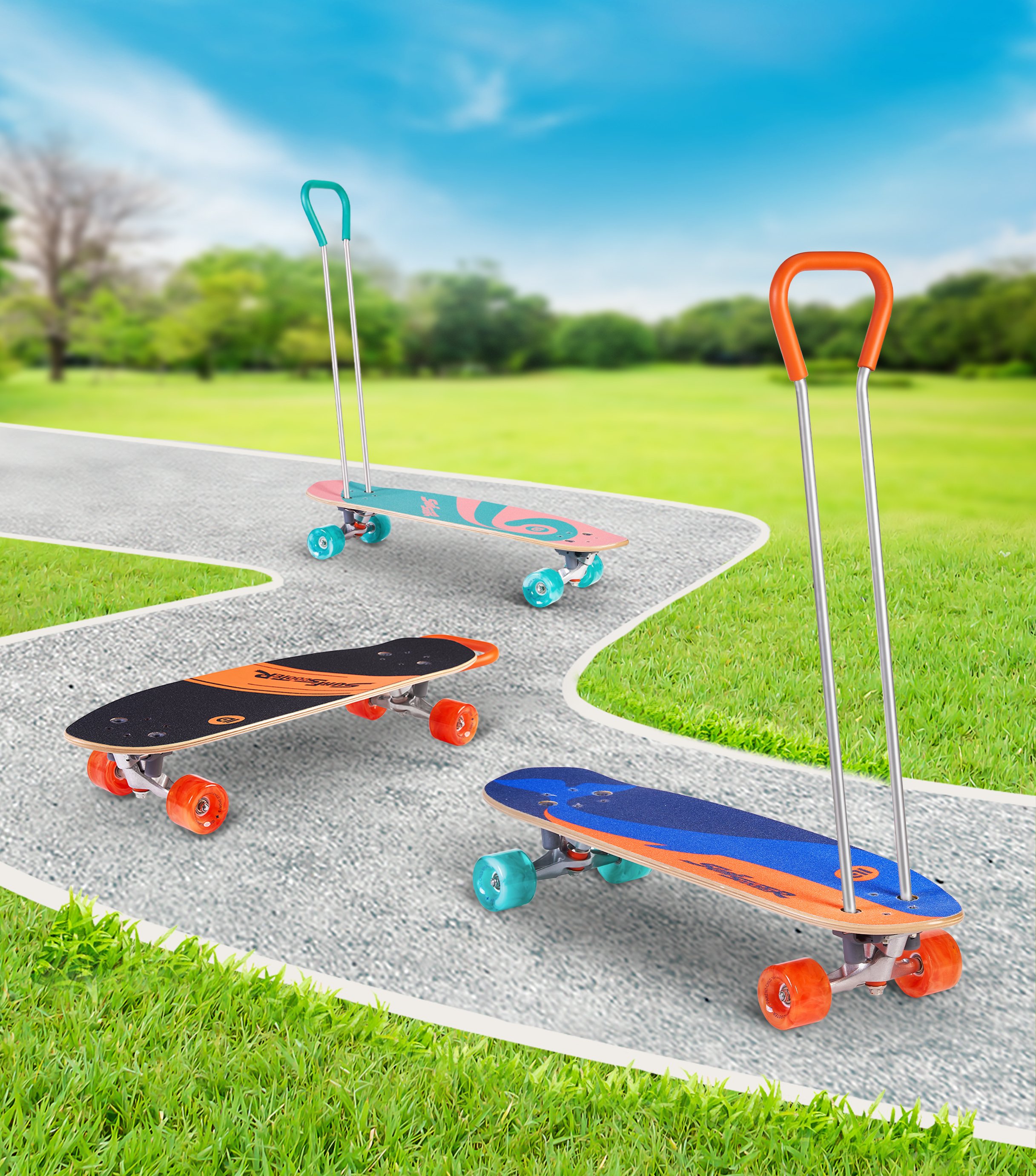 It combines the functions of a Scooter, a Handcart, and a Surfskate, making it a multi-functional land surfing trainer designed for beginners.
The 3in1 SurfScooter included Pushcart, Kick scooter and SurfSkate to making it to be amulti-functional parent- child' s SurfScooter.
Surfskate is a type of skateboard, also known as a surfing trainer, that simulates ocean surfing.
Unlike traditional skateboards, which use their feet to push the ground, it relies on left and right tilting and twisting to drive forward.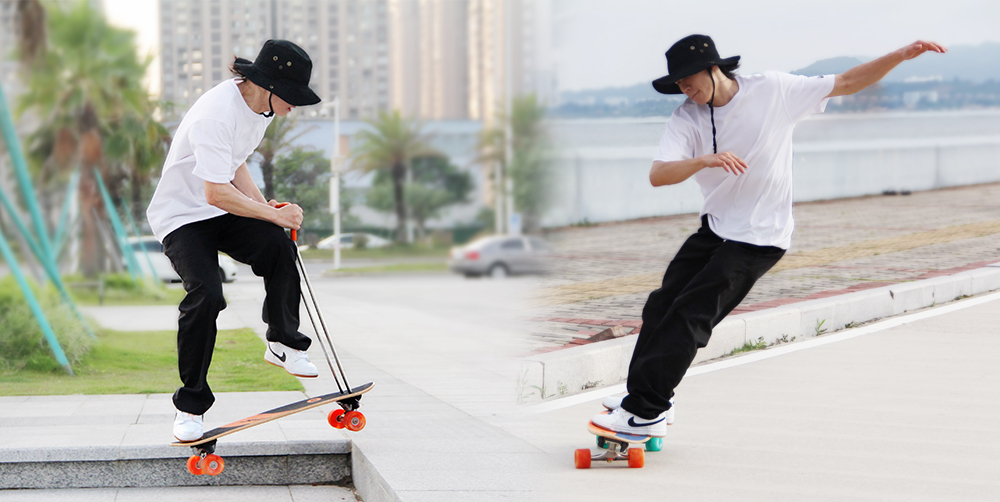 The specially designed thruster combined with the front axle can make the skateboard bend and tilt to the limit, and the flexible controllability brings a sense of weightlessness that can simulate surfing.
Paired with PU soft wheels, it has high grip performance and is lessprone to injury compared to traditional skateboards, making it easier to quickly get started.
Product Description
Brand: IDBABI Applicable people: beginner players
Model Number: SS-01 Size: 82cm*24cm*13.5cm
Product Name: SurfScooter Wheels: Magnetic induction PU Flash Light
Capacity Weight: 100KG Truck: CX4 Aluminum Alloy PU Spring
Handle: Stainless Steel Panel: 7 layer high-qulity maple wood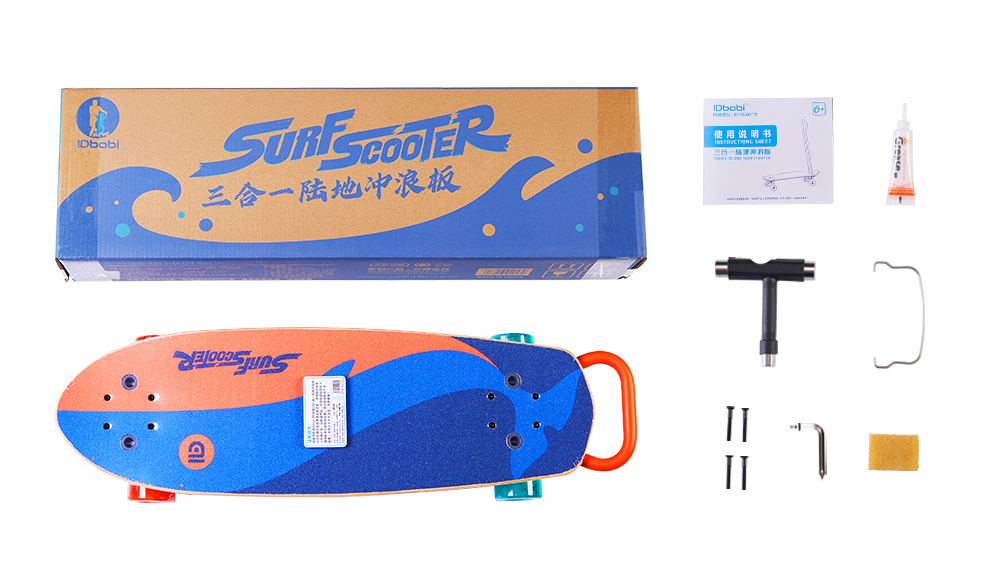 Product Style

Product Style

Color:Blue with Orange

Surfing Style

Color:Black with Orange

Sea Wave Style

Color: Pink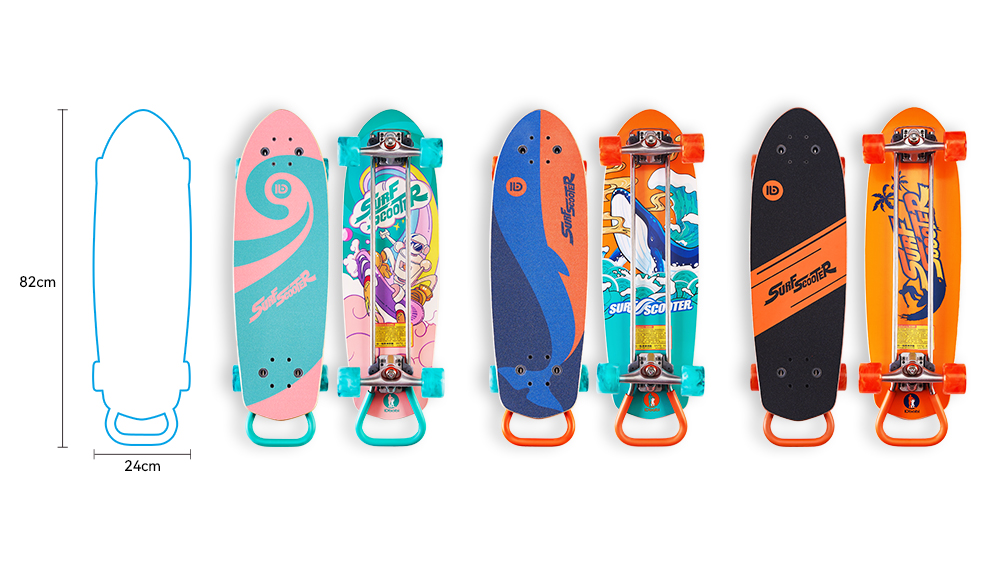 Panel

7 layer high-qulity maple woodHigh toughness andweight load

Handle

SStainless SteelAnti-slip forsafety

Truck

CX4 Aluminum Alloy PU SpringHigh speed, silence, long life

Wheels

Magnetic induction PU Flash Light Wearresistance and Smooth

Front color sandHigh friction, Anti-slip forsafety

Heat Transfer Printing PatternWaterproof and keepOn