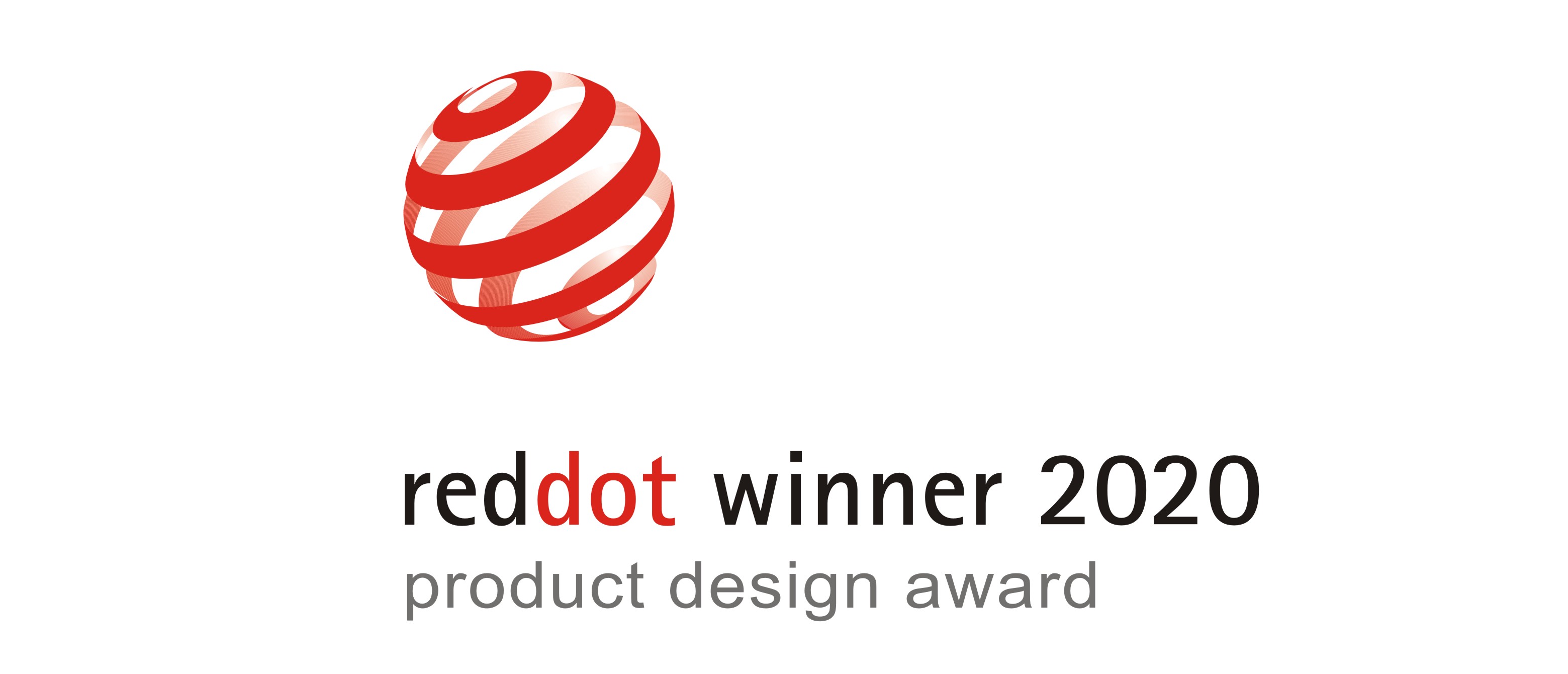 The "Red Dot" is the award for high design quality. The international jury only awards this sought-after seal of quality to products that feature an outstanding design. The jury awarded it to: WIGGLEGOARD ( Hobbies and Leisure: 16-02811-2020PO ) . Winning this award means that Wiggleboard has gained international recognition, and it is also a great encouragement to us to insist on originality. We will also insist on exporting international-level design works to bring our ideas to more customers.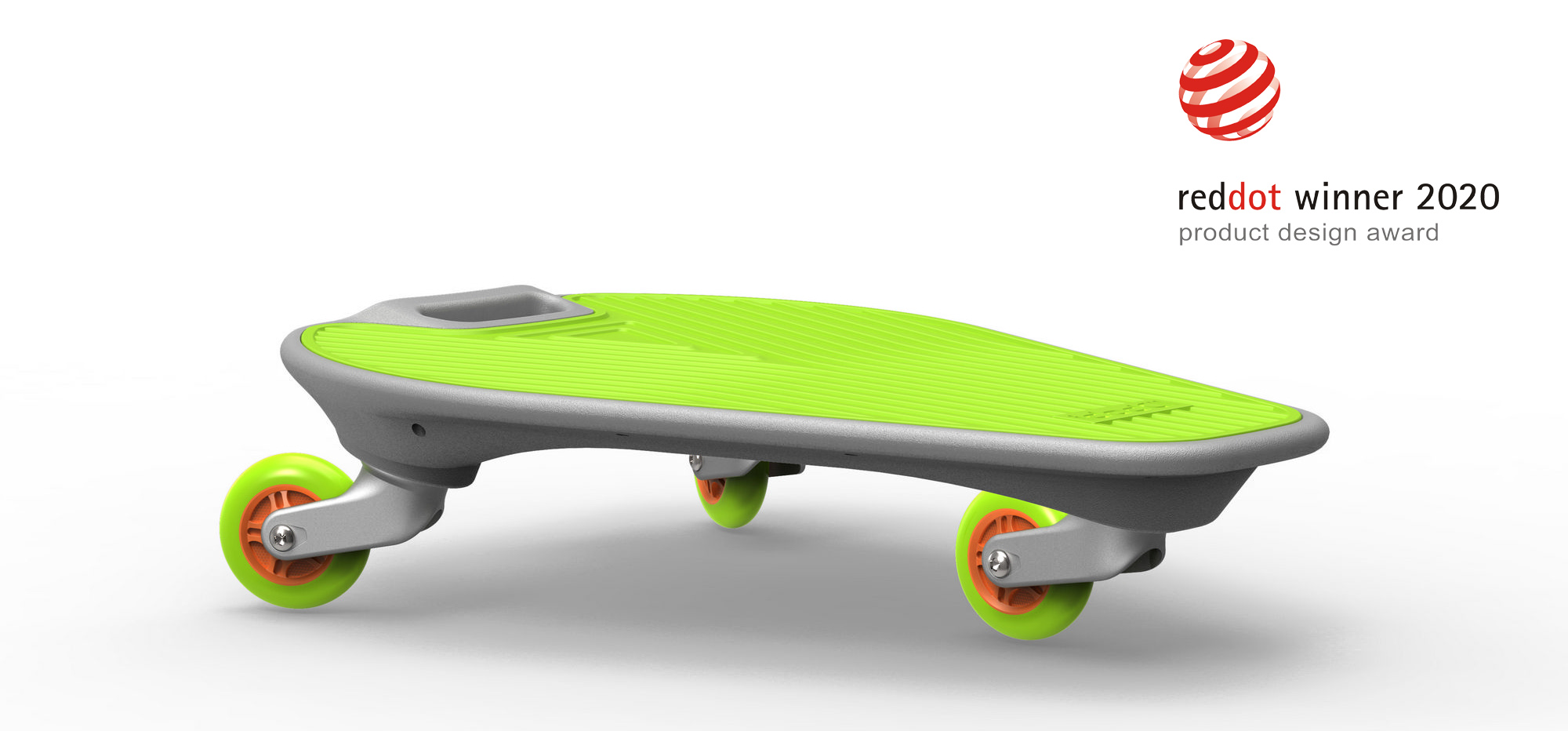 Design Original Intention

IDbabi is an innovative designer brand created by industrial designer and inventor, Yuho Chen. A dedicated father who enjoys playing with his children, Yuho wanted to share his love of outdoor exercise and skateboards with his seven-year-old daughter. He bought her all kinds of skateboards, but the result was always the same. Every time she tried to learn to ride them, she fell of and got hurt. After trying and repeatedly failing, she gave up.
Recognizing his daughter's frustration, Yuho set out to invent a new type of skateboard——specifically designed for younger kids——that was not only fun and easier to ride, but great exercise, too! He worked for months with his design team to create a unique type of skateboard that could turn a simple twisting body movement into propulsion.
After five failed experiments and numerous prototypes, the ideal design solution was found. Additional technical improvements were incorporate to reach today's final version of the Wiggleboard.

The Making of the Wiggleboard
In order to verify fun and safety of the product, Yuho made 60 wiggleboards, which were sent to the children in primary school for trial, and were loved by children all over the word. Children learn to play for the first time,naturally, without injury or fear. The children who have played wiggleboard are all eager to ask for it. This kind of fitness skateboard specially designed for 6-13-year-old children has filled the market gap, and the safety performance of the product has also been recognized by parents. So we decided to mass produce wiggleboard so that every child could have a fun and safe childhood skateboard.
Fun! Safer! Keep Fit!
Wiggleboard is a product combining three major features. It is more interesting, safer than traditional skateboarding, and can also improve the physical fitness of children.
Skateboarding has never been so much fun
With Wiggleboard, anyone can be up and skating in half an hour, max. Simply twist your waist to move yourself forwards without touching the ground. You can also try to ride it in front stance, squatting, sitting, or skateboard stance.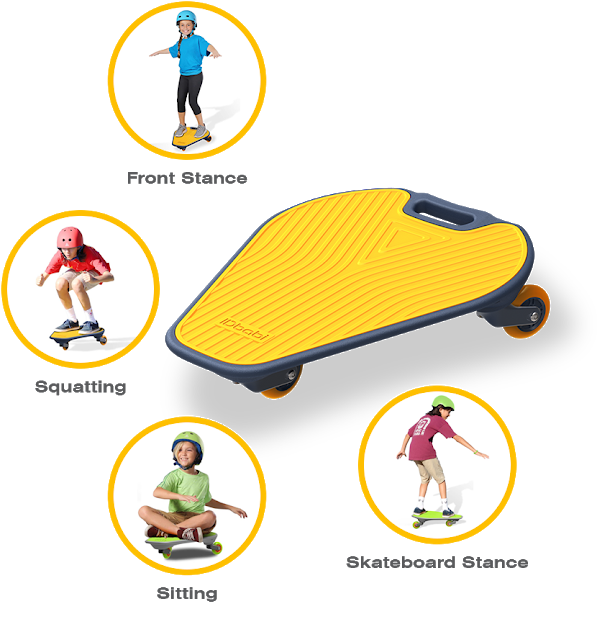 Safer than traditional skateboard
Your kids can avoid cuts, grazes and bruises when they ride the Wiggleboard. Exclusive ABS platform has an ergonomic design - wide at the back, narrow at the front, standing on the board as stable as standing on the ground.The thick ABS board and three 80mm, 360° rotating inline PU wheels can bear up to 100kg and provide smooth sliding experience .The panel is designed to be 2° tilt with stripes, increasing safety and stability.Tail handle design - to block the step with your feet and stop Wiggleboard from moving.

Keeps you fit

We all know that today's generation of 6 to 13-year-olds spend too much time staring at screens. Wiggleboard is a great way of getting them up and out of the house, getting exercise and being active. Its stable base, 3-wheel designs and skateboarding stance can exercise children's coordination, balance and strengthen their core and abs.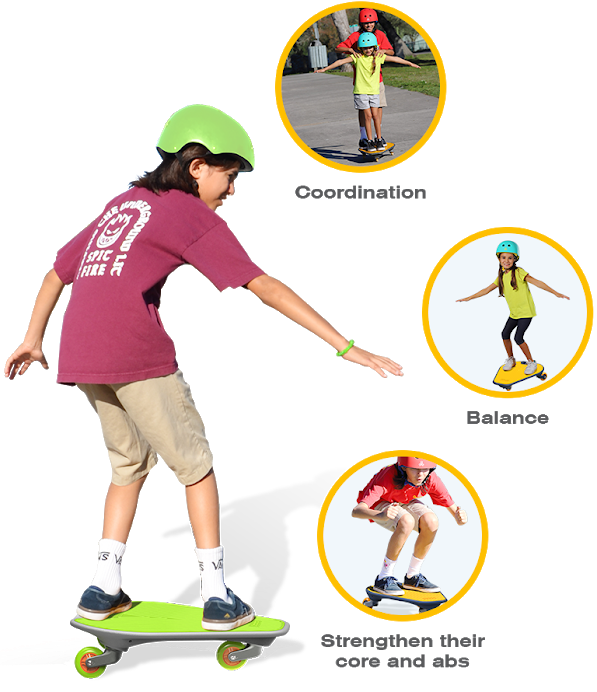 Fans who follow the landing page will be able to buy Wiggleboard at a low price (crowdfunding platform: www.kickstarter.com).
To cooperate with us and become our distributor or agent, you can log in to our official website‍. If you are interested in wiggleboard, please don't hesitate to contact us. We look forward to working with you.