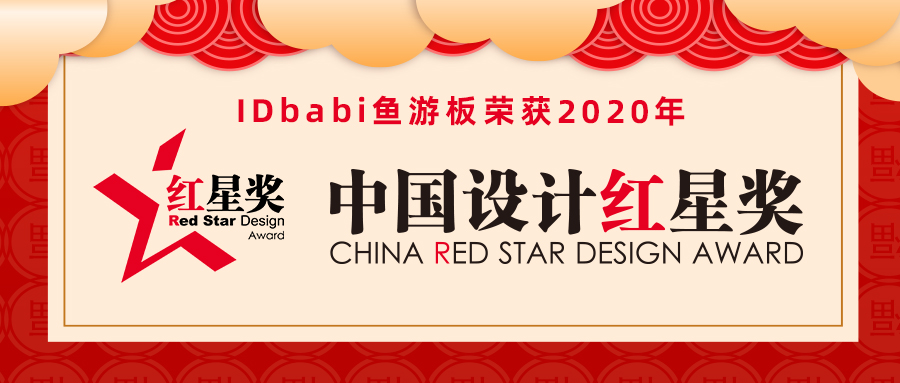 On December 9, 2020 China Design Red Star Award was held in Beijing, and IDbabi Wiggleboard won the 2020 China Design Red Star Award for its unique appearance and outstanding user experience design from more than 7,000 products from more than 5,000 units worldwide.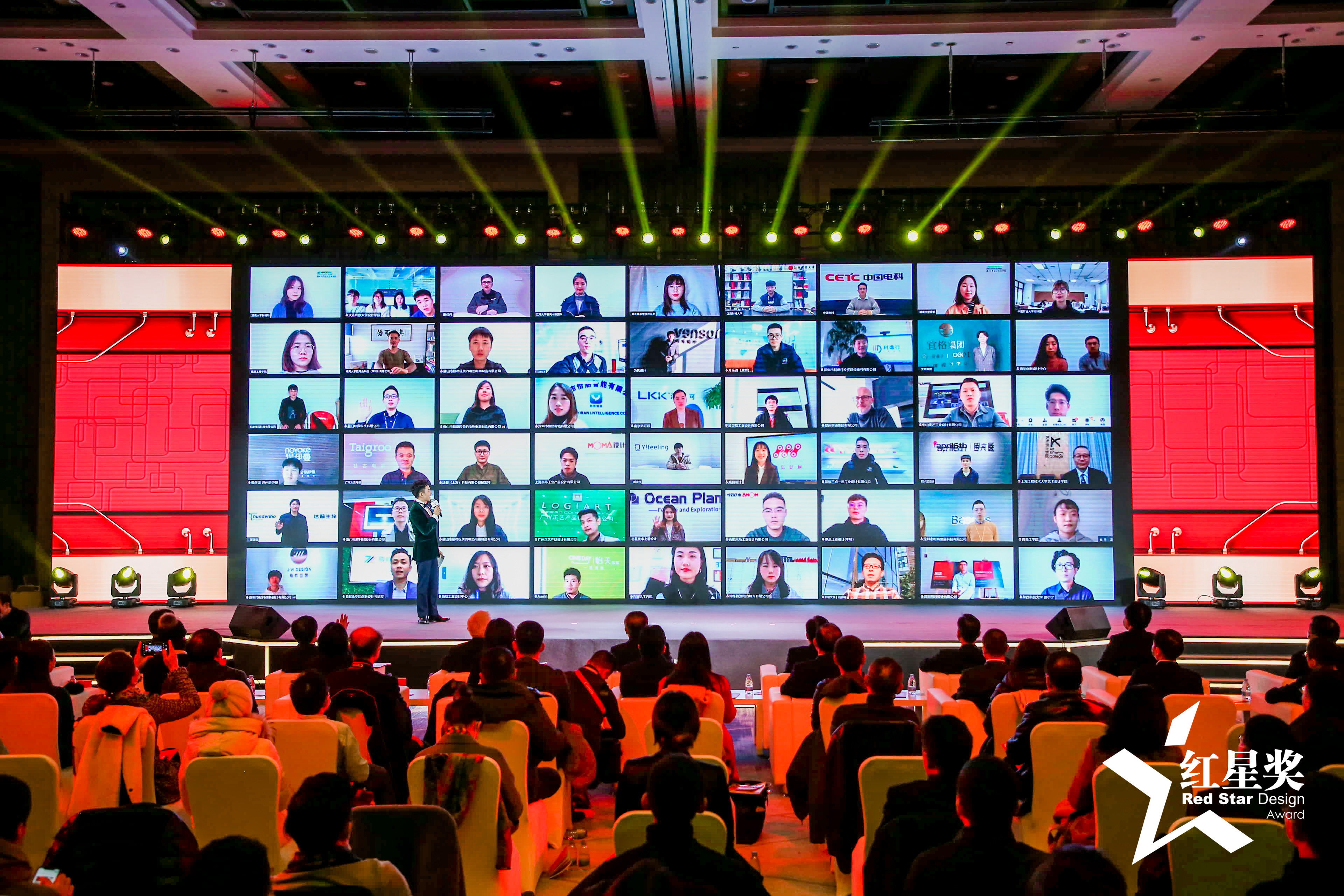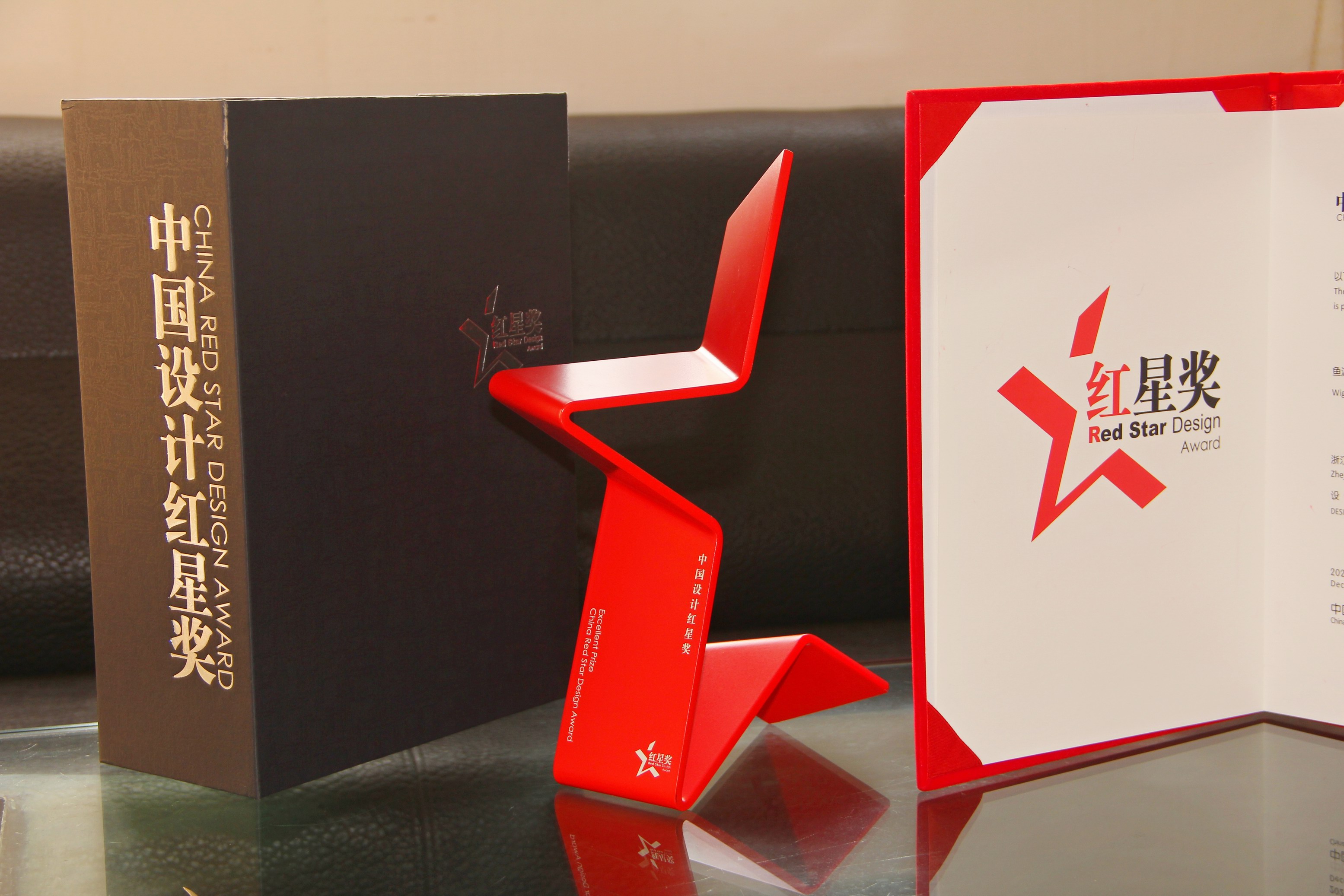 China Design Red Star Award
China Design Red Star Award was founded by China Industrial Design Association and Beijing Industrial Design Promotion Center in 2006, and is a professional design award supported by Beijing Municipal Science and Technology Commission, which is regarded as "the only design award with international influence in China". The award is the "Oscar of China's design industry". It is gradually growing into one of the world's leading industrial design competitions. As one of the most authoritative and influential design awards in China, the China Design Red Star Award focuses on the innovation, practicality, economy, environmental protection, aesthetics and other aspects of the participating works for a comprehensive assessment.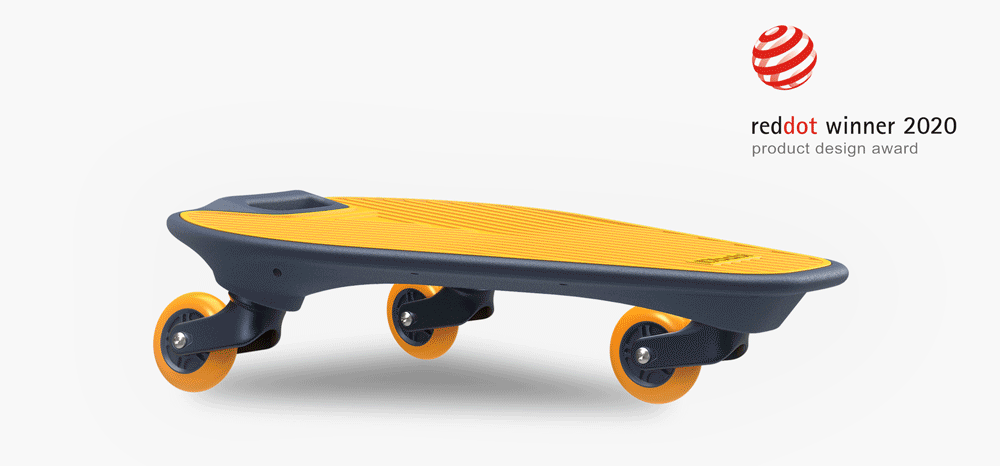 Wiggleboard

The IDbabi Wiggleboard, which won the "2020 China Design Red Star Award", is made of ABS plastic and aluminum alloy frame, with a weight capacity of 100 kg, and has a superior design and various skating positions than other skateboards. At present, IDbabi Wiggleboard has been sold to China, Europe, America, Asia Pacific and other markets. The movement process of riding Wiggleboard is like the gesture of koi swimming in the water.Patent name: a kind of twist and push type skateboard that can be driven by twisting force.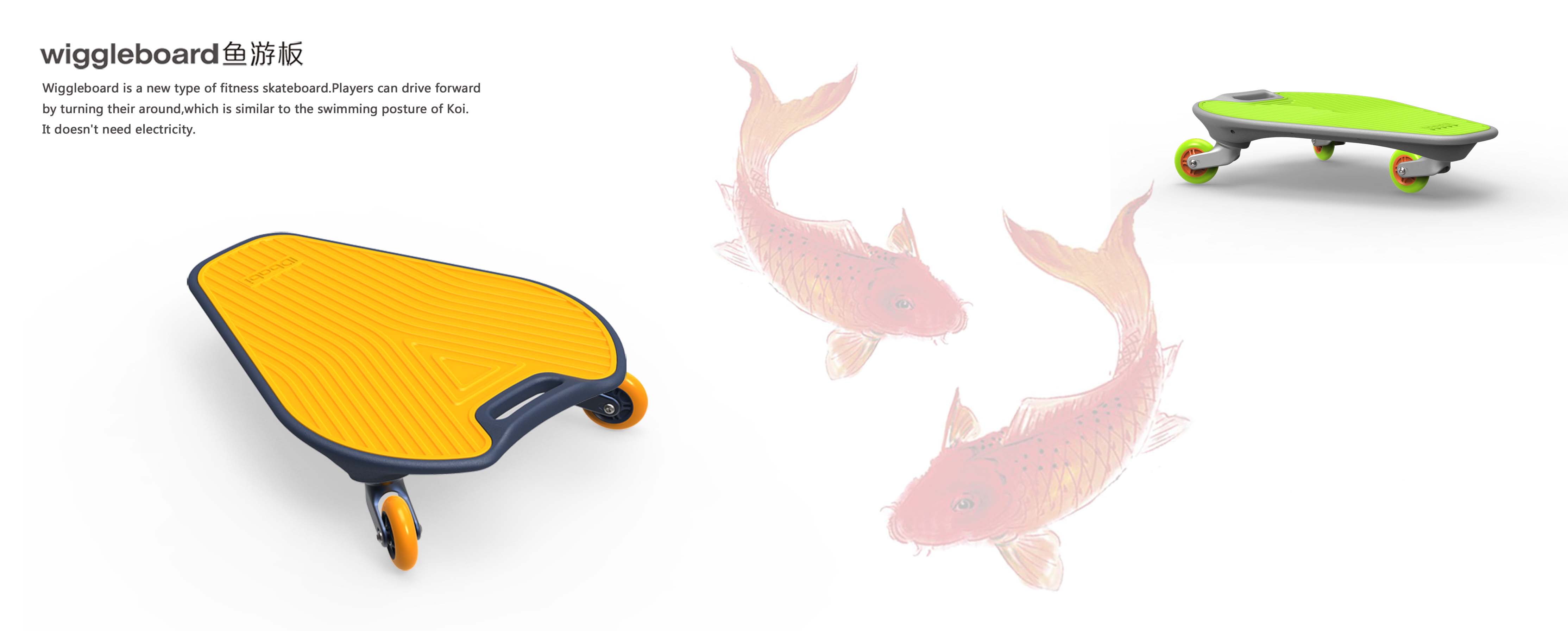 Innovation point
The user transfers the continuous and repeated twisting force to the threewheeled skateboard through the twisting motion. The three bias directional gimbals (especially the front wheel with a large swing) on the board also sway from side to side, thus generating forward propulsion. The forward speed of the Wiggleboard is proportional to the amplitude and frequency of the wiggle.
In short, Wiggleboard brings a new way to play, it can convert the wiggle force into propulsion force. When skating players do not need to touch the ground with their feet, they only need to do repeated wiggle movement to transfer the wiggle force to the three tilt gimbals, plus the weight of the human body, it can generate propulsive force. The higher the frequency of twisting, the faster the skating.
Original Design Process
IDbabi is a designer brand founded by two veteran industrial designers - Yuho and Lean - in 2017. Most kids in the city have been exposed to skateboards, and Yuho once bought his 7-year-old daughter a variety of skateboards, but the result was the same: every time her daughter always fell and got hurt during the process of learning to ride a skateboard. After several attempts, she was discouraged and eventually lost interest. Realizing his daughter's frustration, Yuho came up with the idea of designing a new custom skateboard for her: a skateboard for kids must not only be fun and exercise, but also easy to learn.
So he led his design team to design a new skateboard that could convert body twisting force into propulsive force. In 8 months, after a dozen handboard models and 5 failed experiments, they found the ideal solution and improved on it, which eventually evolved into the Wiggleboard.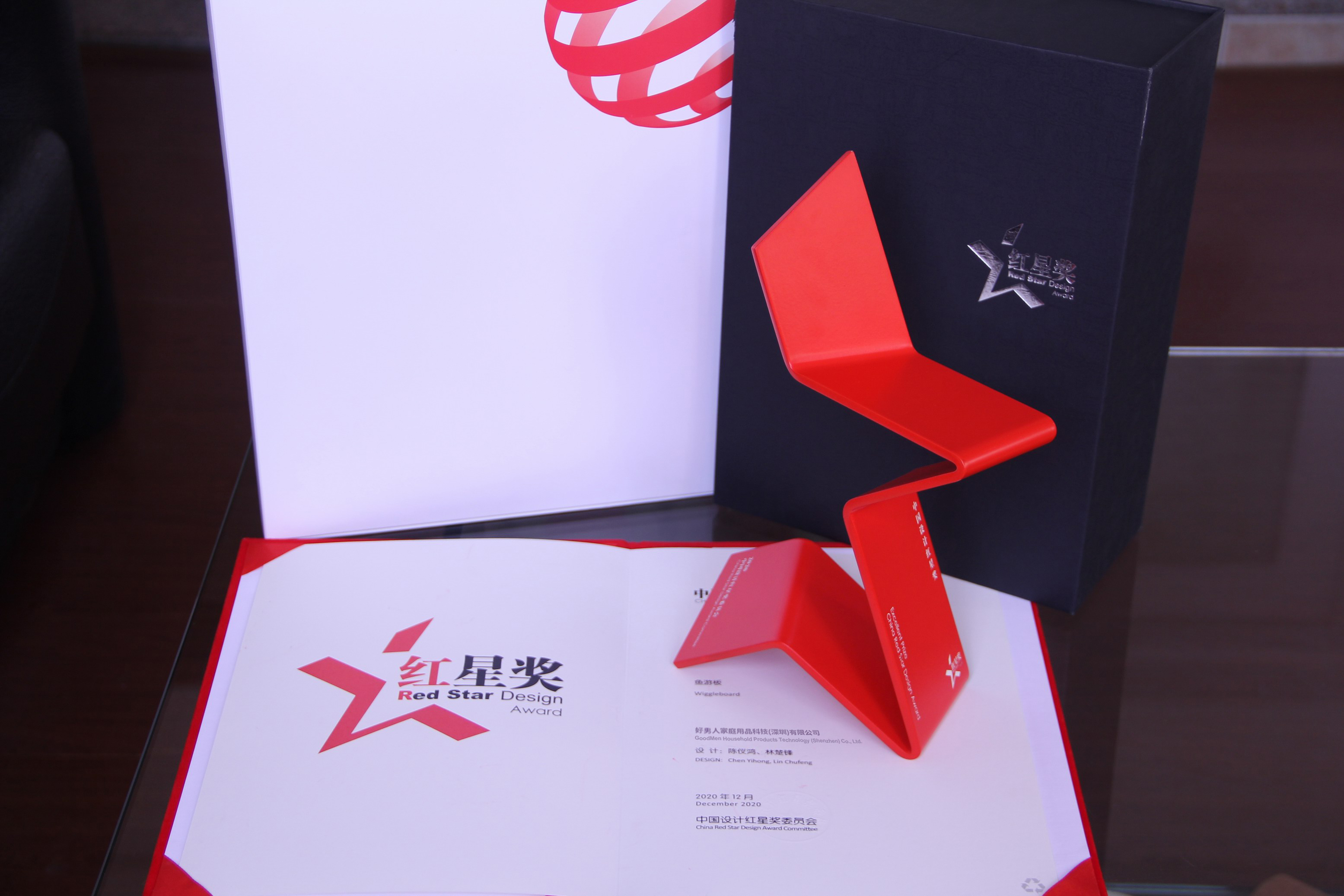 Germany Red Dot Product Design Award
Previously, this product also won the 2020 German Red Dot Product Design Award for its outstanding design and excellent entertainment performance, and this time it won the "2020 China Design Red Star Award", which effectively shows IDbabi's design strength and the recognition of Wiggleboard products by consumers. IDbabi is committed to designing more innovative products and fulfilling the mission of "transforming creativity into interesting products and services".